Alan Bellingham epitaph (c. 1517-77)
---
This epitaph taken from the book, The Annals of Kendal, page 57 reads: (paraphrasing) "Here lyeth the body of Alan Bellingh'm, Esquire, who married Catherine, daughter of Anthony Duckett, Esquire, by whom he had no children, after whose decease he married Dorothie, daughter of Thomas Sanford, Esquire, of whom he had six sons and eight daughters of which 5 sons and 7 daughters with ye said Dorothie are yet living. He was three score and one year and died the 7th of May, 1577."

He was elected a Minister of Parliament in 1571 and was appointed Sheriff of Westmoreland County 1572-73. He was described by colleagues as a "grave, witty man, good in religion", and "learned in the law".
This Alan Bellingham was said to have died somewhere in Yorkshire, England but was entombed in the Bellingham Chapel in Kendal, Westmoreland, England.
---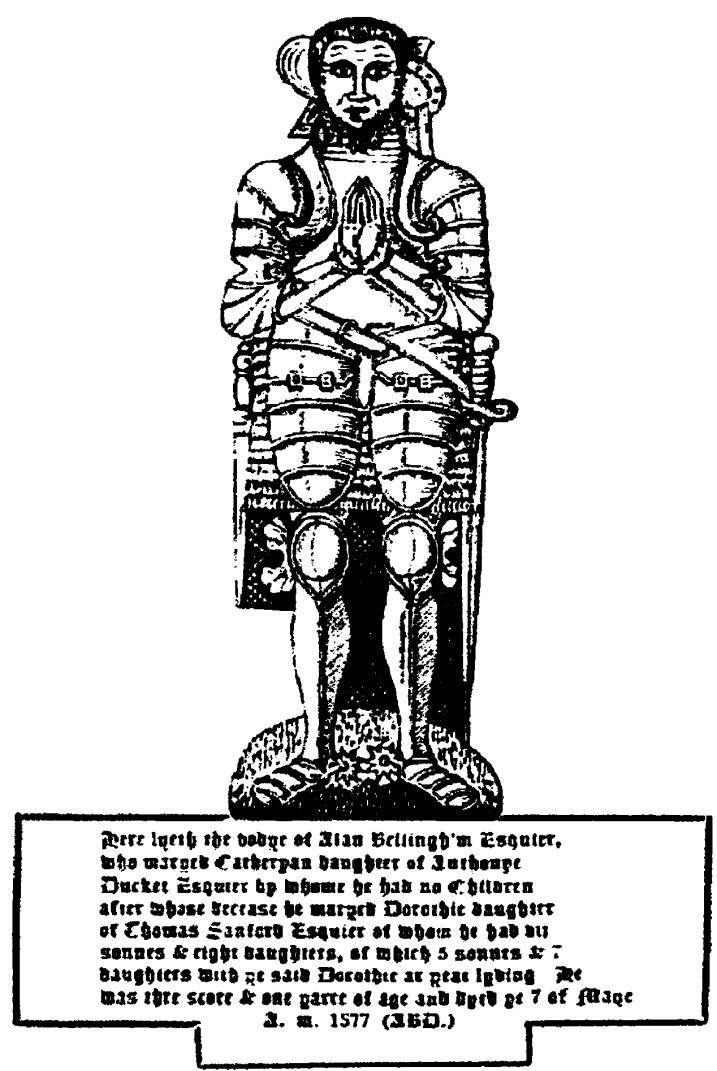 ---
Get a GoStats hit counter